Our Faith
Patron Saint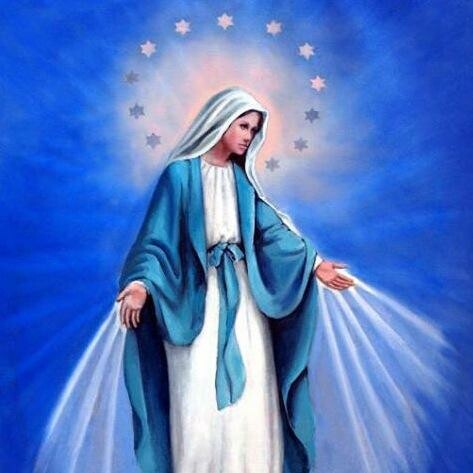 Our patron saint at Our Lady of Mount Pleasant School is the Virgin Mary. We are inspired by the faith and courage of the Holy Mother.
Hail Mary! Full of grace
The Lord is with thee
Blessed art thou amongst women
And blessed is the fruit of thy womb, Jesus.
Holy Mary, mother of God
Pray for us sinners,
Now and at the hour of our death.
Amen.
Parish Link
Parish Information
St. Francis Xavier Parish
3605 50 St
Camrose, AB T4V 5E6
Phone: 780-672-1131
Fax: 780-672-8652
Website: St. Francis Xavier Catholic Church
Email: stfrancisxavier.camrose@caedm.ca
Pastor: Fr Joby Augustin 
Permanent Deacon:  Douglas Tien
Faith Formation Director: Constantine Kolitsos

Protection of the Blessed Virgin Mary (Ukrainian Catholic)
5304-48 A Ave
Camrose, AB
Phone: 780-672-2197
Office: 780-679-0975

Pastor: Fr Mark Bayrock
Archdiocese of Edmonton
Our Faith
We are a Catholic community committed to developing educational opportunities in the context of Gospel values, where students' gifts and talents are celebrated and nurtured through lifelong spiritual and personal experiences.
Prayer