OLMP 1A/2A Senior High Boys & Girls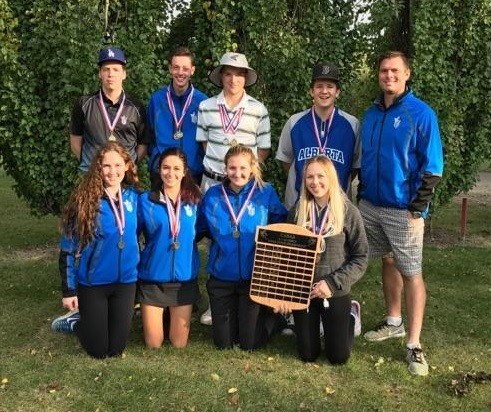 Currently looking for Senior High Players from Grade 10 to 12 that are interested playing golf.  
Please contact Mr. Reinhart for more information.
Golf 1A/2A Golf Zones will be held at Silver Creek Golf Course on Monday September 18, 2017
CONGRATS to our SENIOR HIGH BOYS AND GIRLS CENTRAL ZONE GOLD MEDAL CHAMPIONS!
Central Zone Result - Click Here
Provincial Championships- Sunday September 24th to Tuesday September 26th in Spruce Grove and Stony Plain
Provincials Result - Click Here
 CONGRATS to our SENIOR HIGH GIRLS PROVINCIAL GOLD MEDAL CHAMPIONS!
OLMP Middle School Golf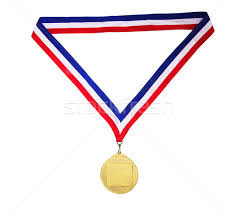 Middle School students that want to play golf at OLMP are to sign up in the Main Office.   
Players must have their own clubs in order to participate.  Some sets are available, please contact the office to check availability.
Middle School Regional Golf Tournament on Monday September 25 at Viking Golf Course
Congrats to our Middle School Regional Champions and Medalists
Womens Gold: Jayla Kucy
Womens Silver: Kaitlin McCartney
Men's Silver: Devin Kucy
Team Gold: Rory Wutzke & Devin Kucy
Team Bronze:  Kaitlin McCartney & Jayla Kucy
Great Job by all our Participants, click on the following Results:
2017 Boys Individual Scores (9 Hole)
2017 Girls Individual Scores (9 Hole)
2017 Two Player Team Combined Score (9 Hole)
OLMP Golf Academy
The OLMP Golf Academy is being developed in partnership with Camrose Golf Club and will feature a research-based, internationally recognized curriculum which will be taught by qualified staff in a partnership with school staff.  Students have two sessions per week of swing instruction and training.  Instruction will include practical, theoretical, and golf specific fitness training.  The Academy runs from December to June beginning in December and is jointly run between the Camrose Golf Club and OLMP School.  In addition throughout the course, students will receive instruction in nutrition, sports psychology, careers in golf, golf in university (Canada & U.S.), rules of golf, and club fitting.
Pursue Your Passion                                                           
  Offering golf instruction by qualified and school staff:
·       December to June Golf Instruction
·       Video Swing Analysis
·       Custom Club Fitting
·       Physical Assessments
·       Golf Specific Workshops on Nutrition, Psychology, Rules, and Tournament Preparation
·       Career Field Trips
·       University Resume Building
Mission and Goals of the OLMP Golf Academy
The OLMP Golf Academy will provide all junior golfers, boys and girls, which is part of the Elk Island Catholic School District a rigorous, relevant academic and comprehensive golf program designed to meet each student's individual needs.  We will develop self-confident students who are committed to continuous improvement academically, athletically, and personally.

1.   Improve the skill level of every Academy participant.

2.   Enhance functional physical development through continuous fitness programming.

3.   Increase participant awareness of the benefits of nutrition on sport performance.

4.   Provide the student and parent / guardian with evaluations of personal performance.
5.   Organize like schedules, send and provide travel to interested competitive players to the different Alberta Golf tours (CJGA, MJT, McLennan Ross tour). 
Costs to be determined (included in cost is CJGA Junior Membership, MJT Membership, Player fee per tournament played, Costs per hour for Virtual Golf, Golf Professional Costs, other costs as needed)
Currently accepting students that are interested in Golf.   Sports avaialble in Skill Levels from Beginner to Advance.  
Please contact the Main Office for more information.